Man wins $250,000 despite a faulty slot machine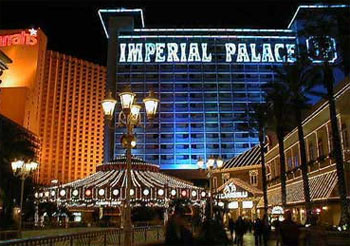 When it became apparent to him that the machine he was playing was faulty he decided to complain to a technician. The casino employee replied that there was no problem with the
slot machine
in question.
However Chad Johnson insisted and asked to speak to the Head technician. At that point a security officer intervened and the situation escalated.
Fight breaks out in the Imperial Palace Casino
It is uncertain what exactly happened next but it is reported based on a video recovered from a surveillance camera that there was a confrontation between the security officer and Chad Johnson which resulted in Chad Johnson being wrestled to the ground.
Johnson took out a lawyer and filed suit for assault and battery and for being unlawfully held in one of the offices of the casino. As a result of this situation neither Chad Johnson nor the security chief are still employed by the Imperial Palace.
Court rewards Chad Johnson
The conclusion of the trial was that on closer inspection the
gaming regulators found the slot machine to be faulty
. On that basis Chad Johnson was reimbursed the $50 he had bet. The jackpot for Chad however came last month when he was awarded compensation to the amount of $250,000 for assault and battery.
Not so bad for an initial investment of $50.