New record slot machine win of 9.4 million euros
A short visit to a casino in the south of Brittany made him a multi-millionaire.
A record slot machine payout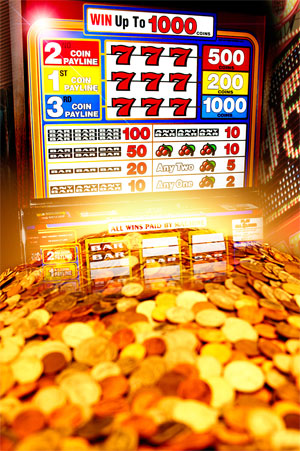 It was precisely at 10:29pm on March 28th 2011 that this retired man's life suddenly took a turn for the better. Having played a small sum of money in a relatively quiet and unknown casino in the south of France's most western region of Brittany, he set a new record for the largest cash prize ever won on a casino
slot machine
. To be precise he won €9,420,902.02 exactly. As soon as the management of the casino became aware of this incredible sum of money won by one of their customers, they offered champagne to all the
casino
customers and to the staff in celebration.
Casino Crouesty
Up until that point the evening had already been quite successful for the future jackpot winner at the Casino Crouesty in a quiet town of Brittany. He had tried his luck on different €0.50 slot machines and before leaving the premises had decided to reinvest his winnings of €300 in one of the Magic Casino Jackpot machines. He really did hit the jackpot on this occasion as with a minimal €1.50 bet he cashed in on a €9.5 million cash prize!
What would you do with €9.5 million?
In the local press the next day he was interviewed as saying that he had decided to give each of his six children €1 million. With the remaining money he declared that as he has always loved to travel, he was already planning to embark on a six-month world tour. His second great passion in life being cars, he is also planning to purchase a new Jaguar coupe before setting off on his journey.