Advice for unblocking your casino bonus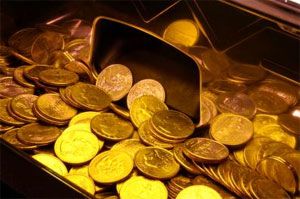 You are obliged to bet a determined amount (for example 10 times the amount of your
bonus
plus your first deposit) at the virtual tables of the casino in order to release your bonus. So before making that all important decision and parting with your hard earned cash, here is some advice on the best way to do so:
Hedging your bets
If the
online casino
on which you play allows you to play games like roulette or baccarat to free your casino bonus, then you can try hedging your bets. For example, if you bet €20 on red and €20 on black on the same spin of the wheel you can increase the amount of your stake by €40 with less than a 2.7% risk. Unfortunately a majority of online casinos do not allow these types of bets in order to free the casino bonus but there are some recent online casinos that do accept. It is therefore definitely worth a try.
Low margin games
If you are not allowed to hedge your bets nor play roulette in order to free your bonus the second best thing you can do is to play low-margin games. All casinos have games with a low house advantage and that permit players to play in order to free the bonus. Pai Gow Poker is an example of a low margin game as the house advantage of the casino is less than three percent and so is craps with an even lower  house advantage of two percent.
The reasoning is very simple. The lower the house edge on the game you play then the more likely it is that you will still be ahead by the time the bonus is freed.
Keep your account in credit
It is essential in order to release your bonus to make sure that you have enough money on your casino account for it to be in credit even once you have withdrawn the bonus. Casino bonuses come almost always with a time limit. Once the time period expires your bonus is lost if you have not fulfilled the conditions in time. If your account becomes empty before you release your bonus you may not have time to replenish it before the bonus expires.
Playing with a Sticky Bonus
A sticky bonus is a bonus that cannot be withdrawn. The bonus is automatically removed from your casino account when you make your withdrawal. For example, if you deposit €100 and receive a sticky bonus of €200 and that after you release the bonus you have a total of €500 on your account then the amount available for withdrawal would be €300. These premiums seem less attractive than other types of bonuses. They are usually easier to free and enable you to improve your bankroll.